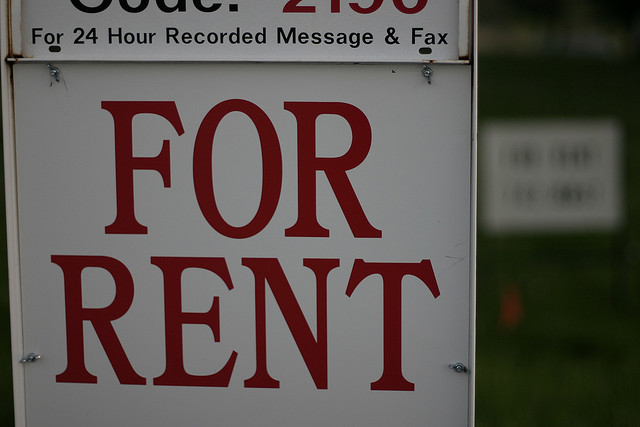 With experience serving both landlords and tenants in Wisconsin and Illinois, we know the tenant/landlord relationship can be a complicated one, especially when one party has a complaint with the other.
Considering the numerous and complicated rules and caveats associated with Landlord and Tenant Law in both states, it is imperative you consult a qualified attorney to represent your interests in your claim and help you seek resolution–whichever position you represent.
Committed to seeking resolution for our clients through alternative dispute resolution approaches, the experienced attorneys at The Fitzgerald Law Firm strive to settle matters amicably and save our clients the expense of going to trial. If, however, it becomes necessary to take your claim to court, we will work diligently to represent your best interests.
Tenant complaint resolution and seasonal urgency
When winter rolls in, colder temperatures bring extra attention to a popular source of tenant/landlord conflicts: the need for heat.
Heat is a basic need landlords are required to supply for tenants, yet it is a common complaint–especially in autumn and winter in states like Illinois and Wisconsin. Few things require such immediate attention as a furnace that has gone out on a cold, snowy night.
Likewise, summer in the Midwest can bring scorching and humid conditions. While not required to supply air conditioning or central air, if that service was in working order at the start of the rental agreement, was added to the property or was promised to the lessee, the landlord should provide and maintain that service.
Whether or not a rental property has a properly functioning furnace to heat the leased space to the required temperature is a common tenant complaint in the Midwest this time of year, and one that requires an urgent solution. This is only one of many common points of contention landlords and tenants often face. The following list represents some of the most popular sources of landlord and tenant disputes in Wisconsin and Illinois:
1. Condition of property
Holes in roofs, cracked windows, doors that don't seal or any other structural issue or damage to any part of a rental property due to deterioration, lack of maintenance or mistreatment can quickly become an issue of greater urgency for both renters and property owners, depending on the season and weather conditions.
2. Utilities
Whether turned off due to lack of payment or inoperable due to damage, problems with plumbing, water service, electrical or other utilities serve as frequent sources of dispute between landlords and tenants in need of resolution.
3. Safety concerns
Whether the lock on door doesn't work, keys are not working, windows are broken, or the garage door isn't operating properly, safety and security regarding the rental property are high priorities and necessary to address quickly for both tenants and landlords.
4. Appliance issues
The stove isn't working, the refrigerator is broken, the dishwasher won't run, or even the air conditioning unit breaks down in the middle of August. Timely repair or replacement will certainly be of paramount importance to a renter, while issues of cause or fault can cause a landlord to take pause. The result can be conflict as responsibility and scheduling for repair or replacement cannot be agreed upon.
5. Mold
Environmental factors relating to health, such as mold, are serious issues and require quick resolution. Testing may need to be done, a landlord may need to be notified or a tenant may be concerned they did not have prior notification of an existing problem. Whenever health is a condition, The Wisconsin Department of Health Services advises it would be wise to first seek legal assistance prior to taking any action yourself regarding the lease or withholding rent due to mold.
6. Pests
Neither tenant nor landlord want them. Issues can arise if tenants feel they were not notified prior to signing their lease or if property owners feel the infestation was the result of tenant behavior. While no one likes to deal with insect infestation, it is necessary to address the problem quickly and appropriately.
7. Dispute over rent
It could be that rent payments are not being paid until other issues are addressed (withholding rent), not going through or rental rates are increased. Whatever the cause, rent issues will certainly cause conflict and threaten the tenant/landlord relationship.
8. Security deposit
Whether or not a security deposit should be returned or forfeited remains a frequent source of conflict on both sides of a rental relationship and popular issue of legal contention.
9. Eviction
Being suddenly forced to vacate a rental property or needing to pursue eviction of a tenant happens more frequently than desired for both parties and often requires counsel.
10. Discrimination
There can also be issues of discrimination that arise during a lease period or even when simply attempting to rent a property. If you feel you have been mistreated or were denied rental candidacy based on discrimination due to you race, gender, sexuality or other factor, seek legal counsel immediately.
How to best resolve rental disputes in Wisconsin or Illinois
Any of the above issues can quickly escalate between landlords and tenants. The Wisconsin Department of Agriculture, Trade and Consumer Protection advises it would be wise in such matters to first seek legal assistance prior to taking any action yourself before violating the lease or withholding rent.
Before trying to pursue resolution on your own, consider contacting an attorney to help guide you through this complicated area of the law. For instance, did you know landlord requirements and tenant requirements vary depending on what type of property is being rented?
The Fitzgerald Law Firm knows Landlord and Tenant Law in Illinois and Wisconsin is further complicated by type of rental property (e.g. residential, non-residential, commercial, agricultural, mobile home or self-storage properties), and each type of property has its own set of complex regulations, variances and/or exceptions within both Wisconsin Law and Illinois Law that require exacting attention.
If you have a complaint associated with a property you are either renting or leasing in either Wisconsin or Illinois, it is important to consult an experienced attorney with a thorough knowledge of both tenant rights and landlord rights to ensure you get the best advice for your specific case.
Free consultation
Click here to schedule your FREE 15-minute consultation with Fitzgerald Law.